The sole purpose of a watch is to keep track of the time, and Dan McAdams created The Time Traveler so people don't have to watch the days tick by when waiting for a simple battery replacement or tune up.
A Carefree resident, McAdams has 30 years of experience in the luxury jewelry industry and 20 years experience changing watch batteries, including all major Swiss brands. In an increasingly digital and fast-paced world, he realized there was a more efficient way to deliver these services to clients.
"I noticed many years ago that it's kind of an inconvenience for a client to come in, drop off their nice watch, leave and then come back a few days later to pick it up when it's all done," McAdams explained. "So, I figured I can just show up at their house and do it in my van in their driveway, or even show up at where they work and do it in my van in the parking lot."
The Time Traveler, set to open in late October, will bring these services directly to customers in the Carefree, Cave Creek and Scottsdale area.
All the client has to do is schedule an appointment and McAdams will meet them at their location and complete the battery replacement on site. At every appointment, McAdams will also do a full inspection, clean the watch and pressure test it for water resistance. 
This not only saves clients the time from having to drive back and forth to a jeweler, but also saves them money when compared to sending their watch to the manufacturer.
How it works
The Time Traveler doesn't have a brick and mortar store, but operates on-site out of a van. Appointments are available from 9 a.m. to 5 p.m. seven days a week and, as someone who works on watches for a living, McAdams said his clients can count on him to be on time.
"A lot of companies, when you call and make an appointment for someone to come to your house, they'll give you a four hour window," he said. "Here's my window: People can book an appointment time, and that's what time I'm going to show up."
If The Time Traveler isn't within five minutes of the appointment time, then the $20 travel fee is waived.
Each appointment begins with a function test on the watch, where McAdams checks the hands, and crown to ensure everything is in working order. This is done right in front of the customer for their piece of mind.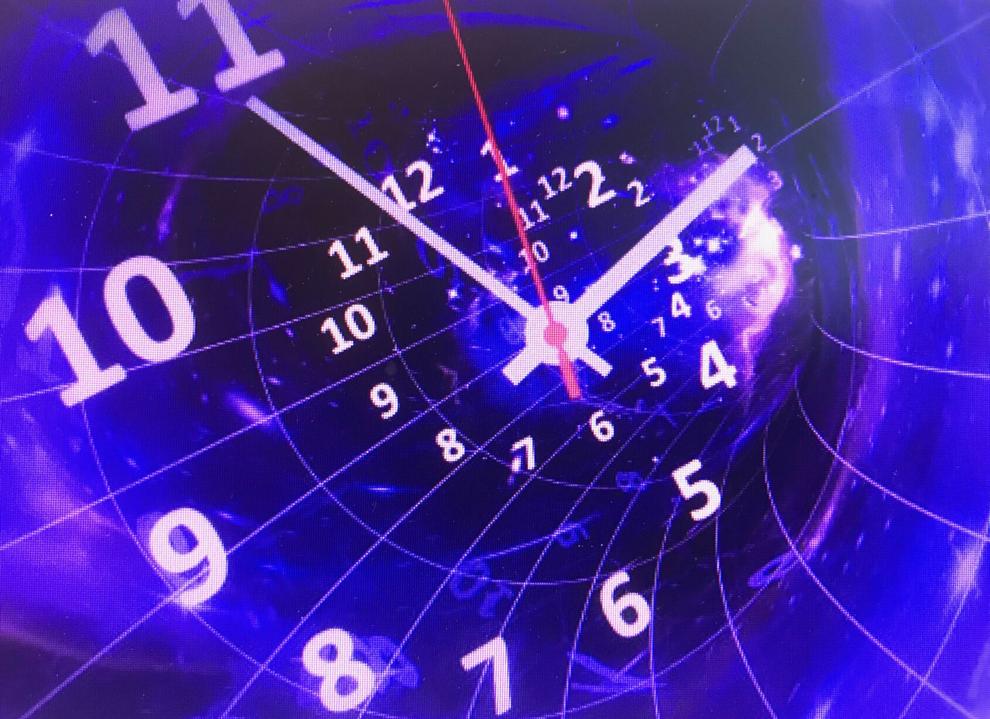 From there, the watch gets a nice, deep clean.
As with anything that's worn daily, watches get pretty dirty — even if they don't show it as obviously as a tee shirt. McAdams said watches have a tendency to pick up skin oils, dust and dirt, and, without proper cleaning, that grime starts to smear onto the skin.
Then it's time to actually replace the battery. While it may sound like a simple procedure, there's a reason it takes a manufacturer about a month to complete the task.
One of the biggest things The Time Traveler takes seriously is using the right tools.
"There are several different versions of watch backs, some are very easy to take off and some are very difficult. Some have tiny little gold screws that cost $40 each, so you have to be very careful with that," McAdams said. "The same thing goes for removing the batteries. There's several different ways that batteries are put in and, at the same time, there's probably 40 different types of batteries. So we make sure all of that is done properly."
He's not quite done after replacing the battery, though. McAdams then puts a seal on the gaskets and, once the watch is reassembled, uses a machine to pressure test the watch and ensure it is water resistant.
The Time Traveler can also help if there are more complicated issues with the watch.
"If you have a watch that a battery doesn't fix, I can send it to the manufacturer for you to have it repaired and get you an estimate for that repair before any work is done," McAdams said. "Then, when it's done, I can facilitate returning it to you."
The Time Traveler also provides watch band replacement, offering a wide selection of straps and precise sizing. And, while he's there in people's driveways or office parking lots, McAdams can also go ahead and replace other batteries, like key fobs, garage door openers or pistol optics.
For more information about The Time Traveler, visit thetimetravelerllc.com.