SEO Agency Unveils Strategies for Larger Deal Sizes: Rewriting the Rules of Digital Marketing Success, Business News
Marketix, a distinguished SEO agency in Sydney, delivers exceptional return on investment by empowering businesses with the tools they need to thrive online.
Sydney, New South Wales, Australia – October 10, 2023 —
In a digital-centric world, the significance of Search Engine Optimisation (SEO) in driving business success, with leads consistently yielding deal sizes eight to twelve times larger compared to other inbound methods. Studies from Hubspot have shown that the top three positions on Google's search results receive 75.1% of all clicks.
Marketix, a leading Sydney SEO agency, has established a formidable reputation, making waves in the digital marketing industry with its innovative and results-driven approach to search engine optimisation, offering businesses the tools they need to exploit the potential of inbound leads generated through SEO efforts. 
According to Marketix's founder, Shoaib Mughal, the agency works closely with its clients to develop strategies tailored to their business needs and goals, helping them achieve impressive outcomes in targeted keywords with first-page rankings and increased conversions.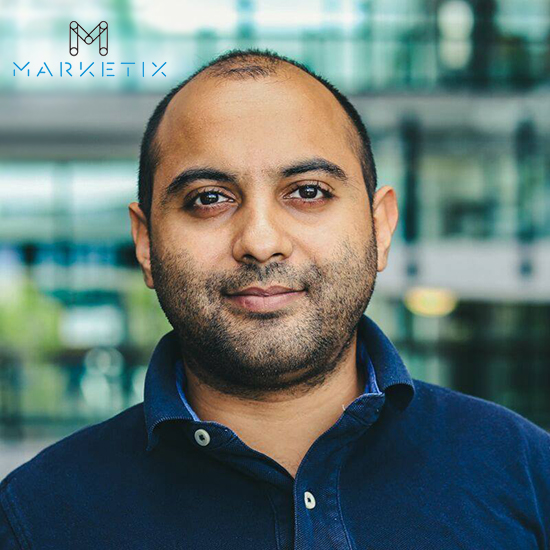 Among their key accounts, UNO Home Loans achieved the #1 ranking in Australia for the highly competitive keyword "online mortgage broker." Marketix produced a detailed competitive analysis and audit of its website from an SEO perspective, looking into technical architecture, content, and backlinks. Once a detailed  SEO roadmap was prepared, UNO Home Loans executed the SEO strategy to increase its presence in the competitive online mortgage broker market.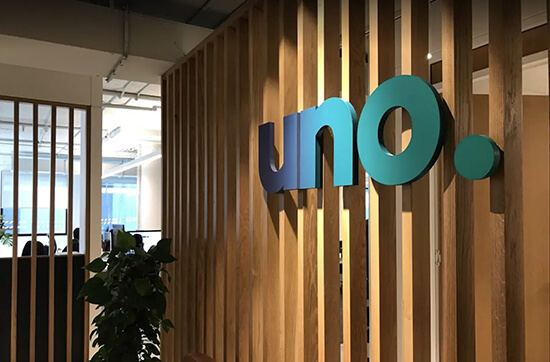 For more information, visit https://marketixdigital.com.au/seo-agency-sydney/ 
Another client, Total Image Group, reported a significant increase in traffic and sales leads working with Marketix. The company has generated millions in opportunities from search marketing, including contracts with large enterprises and well-known household brands in Australia.
"We engaged Shoaib at SEO agency Marketix to help us with our SEO and Google Ads, as well as provide advice on our website and how to improve it. We were blown away by the expertise and knowledge he was able to provide. We highly recommend Marketix to any business looking to improve their online presence and increase their conversions. Thank you, Shoaib and Marketix, for all of your hard work and dedication to our success!" said Khemany, Head of Marketing at Total Image Group.
Marketix's strategies are designed to cater to each client's unique needs and goals, ensuring that businesses of all sizes can harness the power of organic search traffic to boost their online presence and revenue. Experts from the agency serve as strategic partners, guiding businesses through the intricacies of digital marketing to achieve enhanced visibility, increased organic traffic, and improved ROI.
SEO is the foundation of digital marketing and by combining cutting-edge strategies and its deep understanding of search engine algorithms, Marketix specialises in optimising a website's structure, content, and technical elements to improve its rankings on search engine results pages, increasing visibility on search engines like Google leads to more organic traffic.
With a focus on delivering measurable results, Marketix employs a multifaceted approach to SEO encompassing on-page and off-page optimisation, keyword research, content creation, technical SEO, and link building. 
Marketix strongly emphasises staying up-to-date with the latest SEO trends and algorithms. This commitment to continuous learning and adaptation ensures that their client's websites are always optimised for maximum visibility on search engine results pages. 
A portfolio of success stories underscores the agency's impressive track record. Marketix has consistently helped businesses achieve higher search engine rankings, increased organic traffic, and improved conversion rates. This tangible impact on the bottom line has earned them long-term partnerships with satisfied clients who view Marketix as an extension of their teams.
Marketix has firmly established itself as a leading SEO agency in Sydney known for its innovative approach, commitment to transparency, and track record of delivering measurable results. With a team of seasoned experts and a portfolio of satisfied clients, Marketix continues to set the standard for excellence in the digital marketing industry. 
About the Agency:
Marketix is a Sydney-based SEO agency and Google Ads specialist with its founder having over 20 years of experience helping businesses enhance their online presence and generate leads. With a diverse clientele across various industries, Marketix is known for its agile approach, customised solutions, and unwavering commitment to delivering substantial value and remarkable results to its clients. 
The agency's expertise is crafting data-driven strategies consistently outperforming the competitive digital landscape. Businesses in Sydney and beyond looking to enhance their online presence and drive organic traffic are encouraged to explore the services offered by Marketix and experience the transformative power of strategic SEO.
Contact Info:
Name: Shoaib Mughal
Email: Send Email
Organization: Marketix
Address: 113 Burwood Road, Concord, NSW, Australia
Phone: 02 8033 8464
Website: https://marketix.info/seo-agency-sydney/
Release ID: 89109784
If there are any deficiencies, problems, or concerns regarding the information presented in this press release that require attention or if you need assistance with a press release takedown, we encourage you to notify us without delay at [email protected]. Our diligent team is committed to promptly addressing your concerns within 8 hours and taking necessary actions to rectify any identified issues or facilitate the removal process. Providing accurate and trustworthy information is of utmost importance.
Related Posts