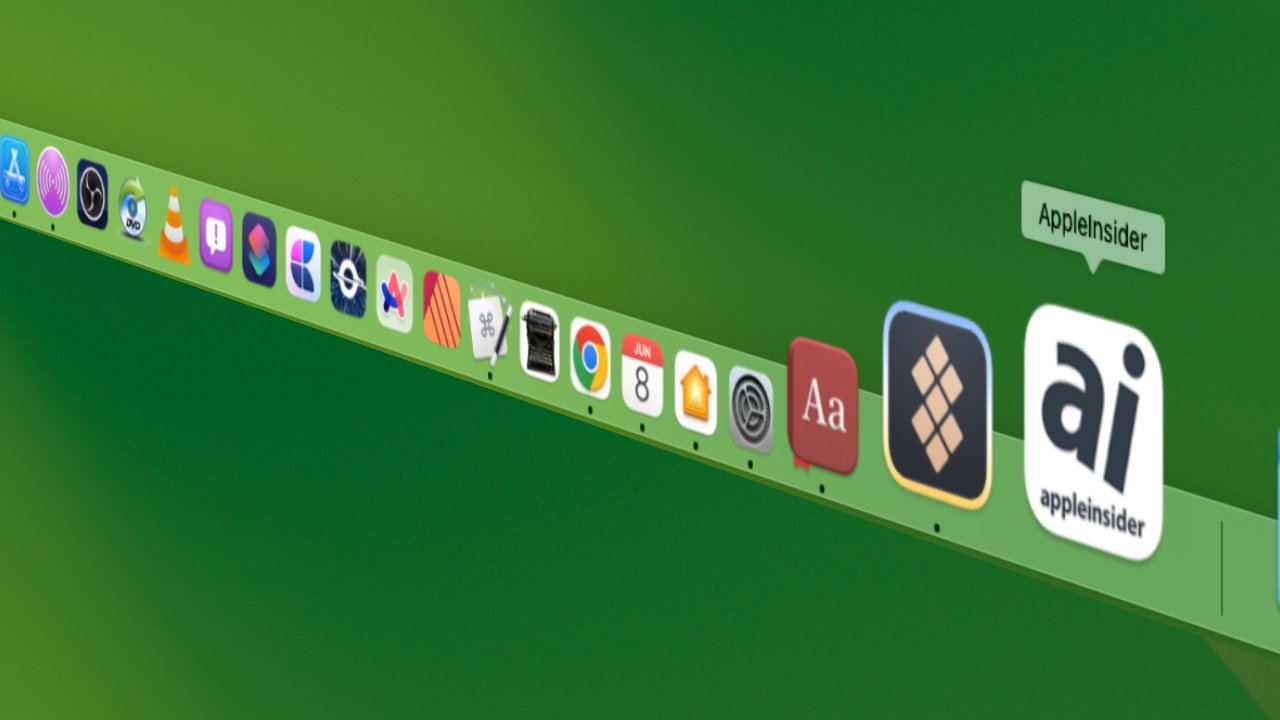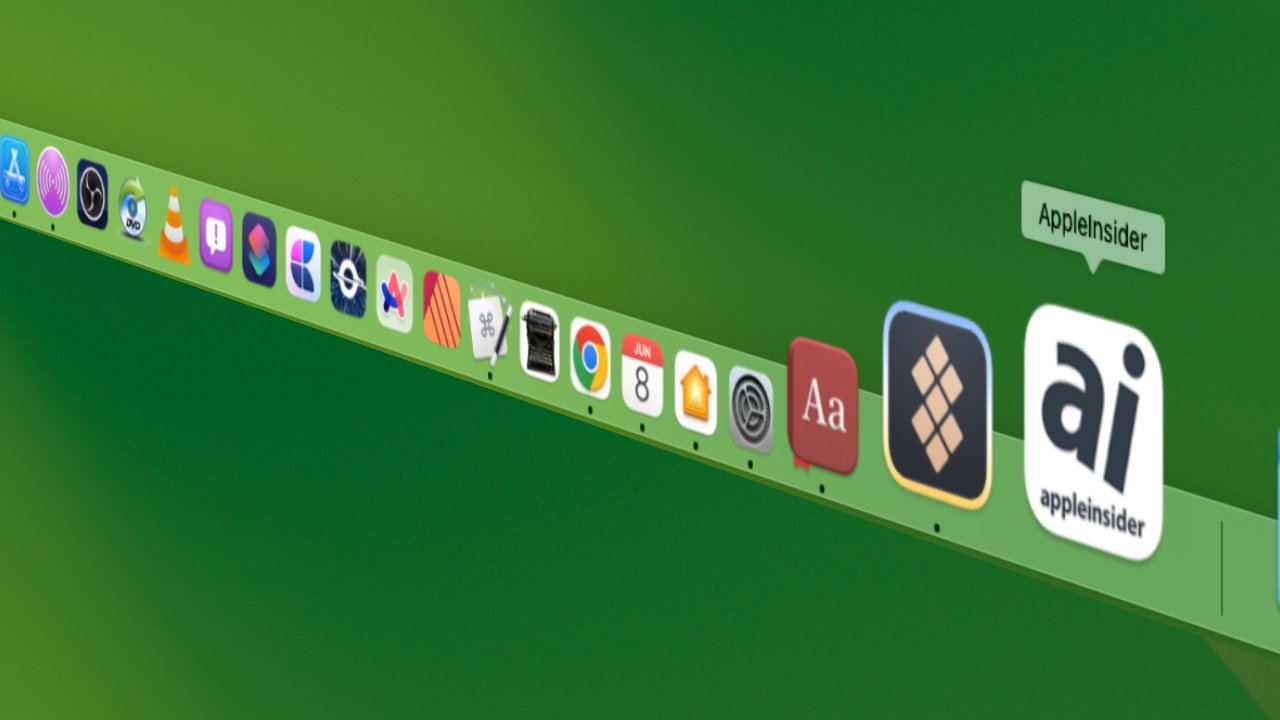 You've long been able to turn any website into an app on your Mac, but with macOS Sonoma, Apple has made it so easy that you're going to do it. Here's how.
Now you can forget hunting through bookmarks and favorites for that site you need every day. And, what's more, you can also forget having to dig for it through all the tabs, tab groups, and windows you have open in Safari.
Tab groups are excellent for organizing sites, but when you need one you know you've opened somewhere, they are still a chore to search through.
From macOS Sonoma onwards, though, you will be able to pick a website and turn it into its own, separate, standalone app. Choose the site, save it as a web app, and forever afterwards it can be in your Dock where you can see it any time you need.
macos–sonoma-webapp" id="how-to-make-appleinsider-into-macos-sonoma-webapp"How to make AppleInsider into macOS Sonoma webapp
Open Safari on a Mac and visit appleinsider.com

Choose the Share icon (toward top right, next to the plus sign)

Click on Add to Dock

Give the new app a short, memorable name instead of the extended website title

Click Add
That's it. Once you've clicked Add, the new AppleInsider webapp appears in your Dock. From now on, you can launch that to use the full AppleInsider site.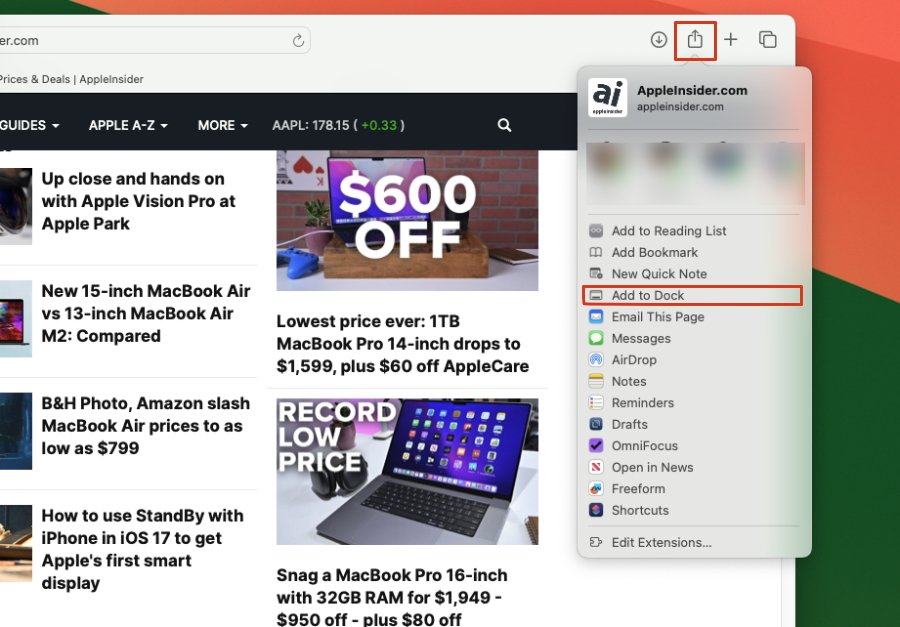 webapp" height="627″ loading="lazy" class="img-responsive article-image"/
You don't have to leave the app in your Dock, though. As long as it isn't running — you've chose File, Quit from its menu — then you can simply drag it away from the Dock.
If you drag a certain distance, you get a Remove button. It's not really a button,
…
Read the rest