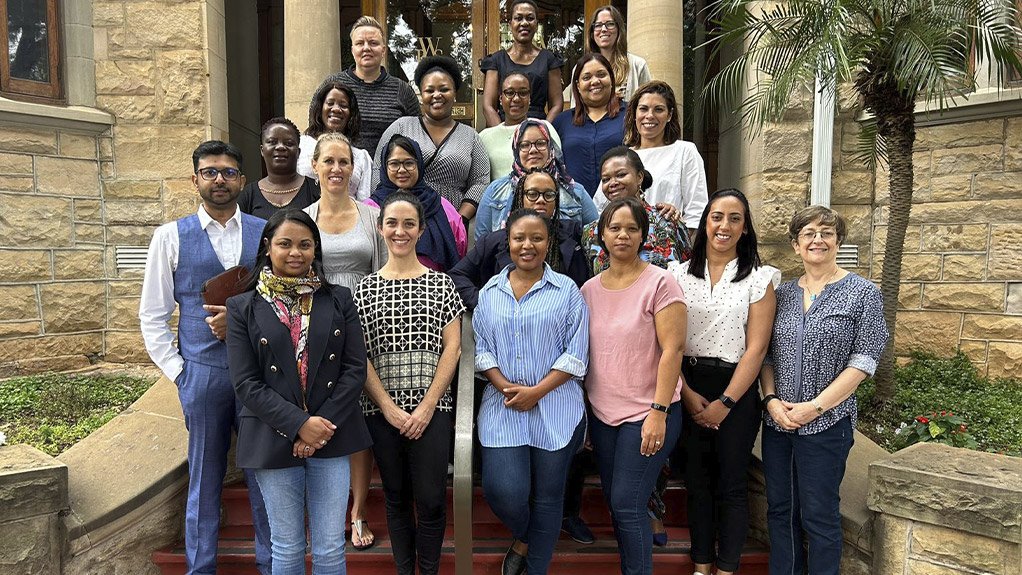 The 2023 Management Development Programme for Women in Renewable Energy's inaugural intake of 20 women are driving sector diversity to equip future leaders of South Africa's transitioning energy landscape.  
"The global energy transition is not only an opportunity to change the energy sector but to also expand economic opportunities for women, and this calls for streamlined development.  Hence, the renewable energy industry's Gender Diversity Working Group's key objective is to pioneer the sustainable development of women, equip them with the relevant skills, increase their confidence to become effective employees, decision-makers, and entrepreneurs and advance to leadership positions in the sector," explained Nomfundo Mbijekana, Chair of the South African Wind Energy Association (SAWEA)  and South African Photovoltaic Industry Association (SAPVIA) Gender Diversity Working Group (GDWG).
Research underpins this drive for increased diversity, in fact, around 32% of women are employed in the wind industry globally, with far fewer being represented in STEM jobs, compared to administrative positions, as reported by the International Renewable Energy Agency, 2020.
Four months into the nine-month programme, candidates have reported on the value of the content, opportunities for both career and personal development, and the importance of peer collaboration that will no doubt benefit the advancement of the industry, which is critical at this time in the country's rapidly evolving energy landscape.
In alignment with the requirements of SAWEA and SAPVIA, the content-rich programme was tailored for the industry by Wits Business School. It offers depth – a challenging and comprehensive experience that will greatly contribute to the growth of the sector. The aim of the course is to equip women, who are currently in lower and middle management in the sector, with the skills necessary to accelerate their growth and development into senior and executive positions (for technical and non-technical positions).
"Although requiring a
…
Read the rest