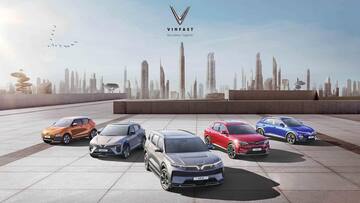 EV-maker VinFast's valuation touches $191 billion as shares surge 700%


Business

August 29, 2023 | 11:29 am
2 min read
Vietnamese electric vehicle (EV) manufacturer VinFast has seen a remarkable surge in market value, reaching $191 billion.

It is now the third-most valuable automaker behind Tesla and Toyota. This rapid growth follows the company's successful Wall Street debut.

Since it was listed on August 15, VinFast has gained around 700%. On Monday, the company added as much as $33 billion to its market capitalization.
VinFast's shares are volatile due to limited public float
VinFast's shares have either surged or declined 14% or more in 11 out of the last 12 trading sessions. The volatility is due to the limited number of publicly available shares.

The limited public float is due to the company's structure. Phạm Nhật Vuong, Vietnam's richest man, owns 99.7% of the automaker through parent conglomerate Vingroup.

The stock's fluctuations have piqued the interest of retail investors on the popular website Stocktwits.
VinFast aims to sell around 50,000 vehicles this year
Despite its impressive market value, VinFast faces considerable challenges in competing with established automakers in the EV market.

The company has registered only 137 EVs in the United States through June and aims to sell up to 50,000 vehicles this year, a far cry from Tesla's projected 1.8 million deliveries.

Vuong believes the company will break even by 2024 end. However, some think VinFast's story is similar to EV maker Rivian, whose shares came crashing after initial highs.

Share this timeline