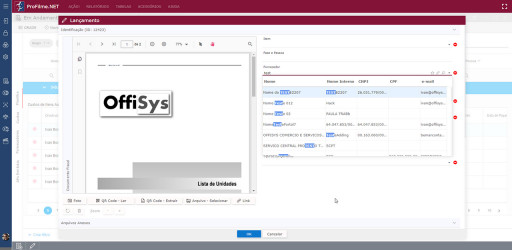 Brazilian-based OffiSys Sistemas migrates its ProFilme.NET application to a native browser-based solution using Ice Tea Group's Wisej.NET Web Framework.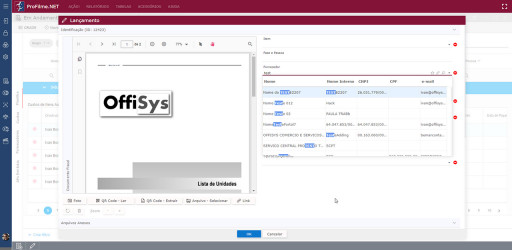 WASHINGTON / ACCESSWIRE / May 16, 2023 / Ice Tea Group, the leading specialist for enterprise-scale web migrations, announces the rollout of ProFilme.NET, a browser-native solution for the South-American Film industry. With over 30 years of experience in software development for the entertainment and advertising industry, Ivan George Borges, the CEO of OffiSys Sistemas, chose Wisej.NET to modernize their application and keep their customers competitive in the changing market.
Wisej.NET, a rapid .NET web development framework, allowed OffiSys Sistemas to quickly migrate their application from a Windows Desktop-based solution to a fully native web-based application. The framework simplified the complexities of HTML, CSS, and JavaScript, and allowed the development team to focus on the core features of the application.
The Wisej.NET framework also provided a graphical UI designer, which enabled the team to reuse a significant portion of their existing code, resulting in a smoother and more beautiful user interface compared to the previous WinForms version of the application. Integration with external JavaScript controls, such as DevExpress, was also seamless, thanks to Wisej.NET's open architecture.
One of the essential aspects of Wisej.NET was the excellent support provided by Ice Tea Group, the makers of Wisej.NET. Borges appreciated their great commercial and friendly relationship, and their readiness to listen to their customers' needs.
OffiSys Sistemas is a longtime partner for the film industry and audiovisual producers and offers a cloud solution provider for Microsoft. With the migration of their flagship product, ProFilme.NET, to a native browser-based solution, they have modernized their application, improved their customer experience, and kept up with the changing market conditions.
About Ice Tea Group
Ice Tea Group LLC, located in Washington, DC, is
…
Read the rest