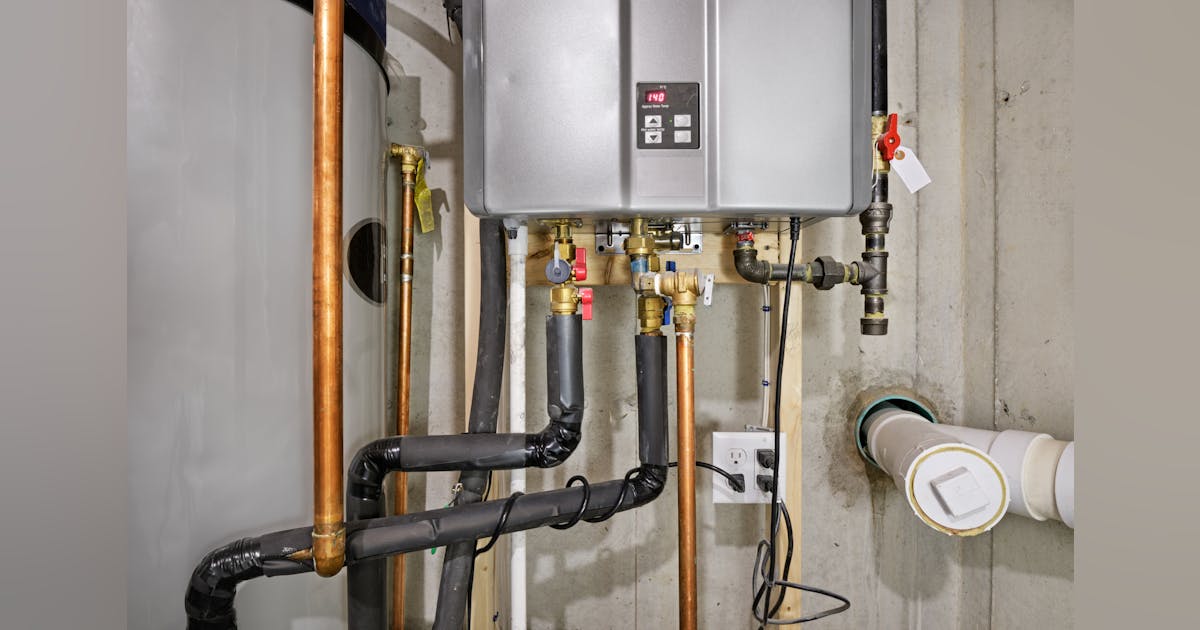 As reported in CONTRACTOR's August print edition, on July 21st the Department of Energy proposed new energy efficiency standards for residential water heaters. The proposal would require the most common-sized electric water heaters to adopt heat pump technology, and gas-fired instantaneous water heaters to adopt condensing technology.
Significantly, the standards would demand 91% efficiency from most tankless water heaters, while traditional tank-type heaters would only be required to increase their efficiency from 65% to 70%.
These standards, which would take effect in 2029 if finalized, are estimated to save Americans approximately $198 billion in energy costs, while reducing 501 million metric tons of carbon dioxide emissions cumulatively over the following 30 years. Water heating is responsible for roughly 13% of both annual residential energy use and consumer utility costs. DOE last updated residential water heater efficiency standards—which are required by Congress—in 2010.
CONTRACTOR interviewed representatives from several tankless water heater manufacturers to gauge the industry's reaction.
Rinnai
Perhaps the strongest push-back on the proposed standards came from Rinnai, a top-selling brand and a pioneer of tankless technology in the North American market.
"As currently drafted, DOE's proposed rule will create an uneven market that effectively bans an already energy efficient product and puts American jobs at risk," said Frank Windsor, president of Rinnai America.
Windsor is of the opinion that the proposed standards are the result of a bad compromise, and that non-condensing, gas-fired tankless still has an important role to play in the overall carbon-reduction equation.
"The tankless water heater is the most efficient way to heat hot water with a gas appliance and a non-condensing category is an important piece, because it's basically the opening price point," Windsor said. "It gets the middle-class consumer into tankless technology and it also gets a large portion of
…
Read the rest